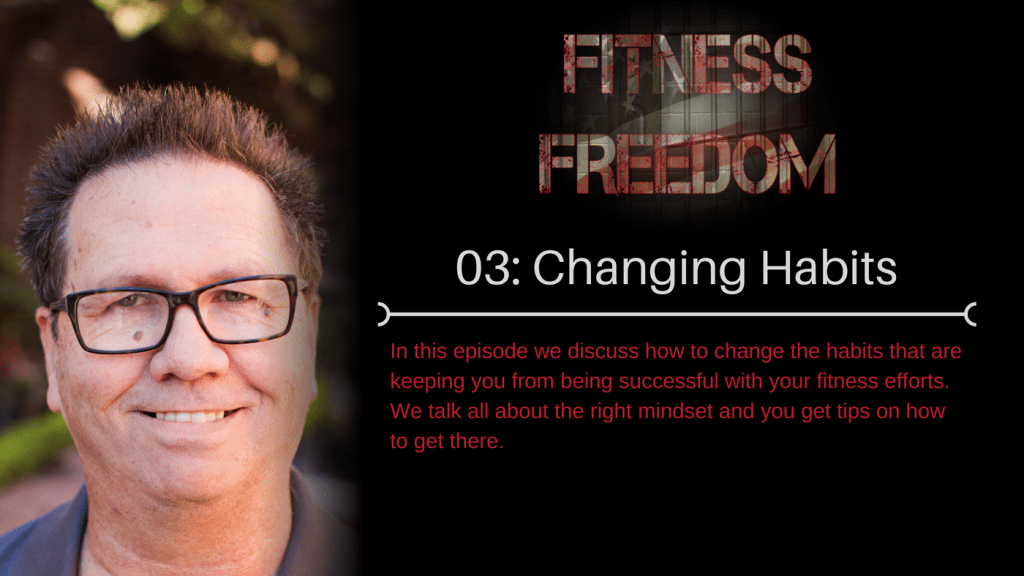 Subscribe on iTunes | Subscribe on YouTube | Subscribe on Google Play Music
Changing Habits
It seems most people these days want to lose weight. They wake up one day, look at themselves in the mirror and make the decision to drop a bunch of pounds. They do some research on the internet and they decide that extremely low carb is best for them (1:31).
People who jump right in like I've described tend to want to lose the weight faster than humanly possible. They don't really want to do the work long term. They think they can make some drastic changes and the rest just happens. This unrealistic approach only leads to frustration and at some point they quit. The mindset has to change (2:28).
Losing weight requires focus, dedication and effort. It is achievable if you focus on being consistent. Consistency with eating and training are the correct paths to losing the weight (3:54).
The only reason I am not currently shredded is my lack of consistency. I admit it. I have not been as consistent as I should be. I start something and don't finish it. It disappoints me a great deal (4:28).
What limits your thinking? You need to try to figure that out. Once you have that understanding you can craft a program that gets around that limitation (5:48).
Setting goals is the second step to adjusting your mindset after figuring out your limiting beliefs (6:45)
The weight on the scale is meaningless. Body composition is the goal that makes the most sense and here is why (9:15)
The important takeaway here is to have smaller goals that lead you to the larger goal. This gives you some motivation. We all like accomplishing goals. When we are doing well we continue and when we are not we tend to quit. There is simply more time to adjust when things are handles as I just described (10:08).
Cardio is yet another tool to take the fat off your body. Some people can get away with doing no cardio at all while others need to do cardio in order to lose the fat.  When doing cardio you once again need the right mindset. This is definitely a less is more situation (13:18)
Tip of the Show
When it comes to changing your physique, consistency is the key at every step. Be consistent with your eating and you will see results. Be consistent with your training and you will see results. Be consistent with your tracking efforts and you will see results. Consistency is the key to everything you want to achieve. Consistency is what holds everything together.
No Baloney Moment
What eating style you use is a personal preference. I say pick one that you will do on a consistent basis. If what you choose is too difficult for you to execute you will be setting yourself up for failure. Do what comes natural to you. For me, I get the best results on a moderate to low carb eating plan. I've done great on extremely low carb plans, but I find that I cannot be consistent. Today's No Baloney Moment is reminding you that the best approach is the one you will stick to with consistency.
Resources
Follow Fitness Freedom on Facebook
Follow Fitness Freedom on YouTube
Related Posts: