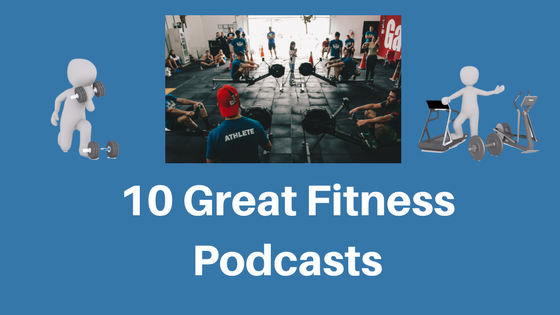 Perhaps you often find yourself standing in the store waiting to purchase your Coke and Cheetos Puffs, when it hits you! Magazines slam you with perfectly chiseled bodies and tight buttocks. One glance at the Men's/Women's Health or Shape magazine is all it takes to make you instantly notice that button that's about to burst on your brand-new pair of Levi's.
Game face is now activated.
Whether you're still in the game of making your New Year's resolution a reality, or you're just sick and tired of seeing that beer belly sagging lower than the base of your t-shirt, there's one thing that's very clear… a good workout routine is in order, and a good workout routine begins with the best information on how to begin your journey.
Where exactly do you start? Sure, there are boatloads of different websites you can surf, but doing too much research might stretch you in too many different directions. One website will recommend one workout, and then the next will taunt that workout method and argue why theirs is better! What you need is physical training knowledge that is both consistent and provides a plethora of high quality fitness information to the masses. Your best option is a great podcast. In this article, we'll reveal the top 10 podcasts we believe to be the best in the business, and the reasons why.
Here we'll include both workout podcasts as well as food & nutrition podcasts. As you can imagine, even religiously following a fitness workout will be futile in the face of junk food!
Top Fitness Podcast #1 -Bulletproof Radio
Well known for his infusion of butter and java and revolutionizing the way we drink coffee, host Dave Asprey also shares his knowledge on the topic of health and fitness. In fact, a tweak in his diet here and there is what caused him to lose 100 pounds. Harnessing the power of his experimental/experiential knowledge, Dave openly reveals every hack up his sleeve to his audience on how to lose weight as he did. The information he shares is also coupled with other authors and experts in the field, making for a well-refined podcast with much knowledge to gain, and nothing to lose (but pounds!).
Top Fitness Podcast #2 -Food for Fitness
If science and how it relates to fitness is down your alley, you've got to check this one out! In this podcast, Scott Baptie picks apart different workout methods and nutritional theories to provide you with the top-of-the-line, science-based fitness information around. In addition, Scott tackles various FAQs, while backing up his knowledge with research from other notable sports scientists and doctors.
Top Fitness Podcast #3 – Rich Roll
Perhaps you're in the mood for gathering inspiration to begin your workout. In this podcast, Rich Roll (an ultramarathoner) has created a self-named podcast, in which he broadcasts conversations with others in the health and fitness field. This is a fantastic way to get a health and fitness from a variety of different standpoints.
Top Fitness Podcast #4 -No Meat Athlete Radio
The name of this podcast speaks for itself. Due to the immense rise in vegetarian and vegans, we thought many of you guys could use a dose of podcast fitness that involves meatless diets! Host Matt Frazier runs on plant fuel and has qualified for Boston and ran several other ultramarathons. Sharing his experienced struggles on being a serious runner on a no meat diet, Matt tackles many issues faced by others who are doing the same. Not interest in the veg diet? Not to worry, as Matt also reveals an immense amount of fitness knowledge that's applicable to anyone shooting for higher fitness levels!
Top Fitness Podcast #5 -Mark Bell's PowerCast
This podcast for all you bodybuilders out there who are striving to look like Greek god. Mark Bell is a professional powerlifter who shares his knowledge on how he's gotten to his fitness level. Though, he doesn't stop there. His weekly show also contains interviews with top performing athletes from a wide display of fitness backgrounds, from athletics to CrossFit. Mark Bell's podcast is humorous in delivery yet filled to the brim in useful knowledge.
Top Fitness Podcast #6 -Hurdles
We thought we'd throw this in, because it contains a very unique approach to fitness. As the title of the podcast implies, this podcast is about those who started their fitness revolution after suffering through hurdles in life. Host Emily Abbate does a fantastic job in sharing her knowledge, stories of others, while beginning her podcast with how she began running as a frustrated freshman in college. This is a great podcast for those who are looking to overcome difficulties and using that fuel to not only get your body into the best shape of your life, but also to resolve difficult things in your life that you may be going through.
Top Fitness Podcast #7 -Get-Fit Guy
This podcast may be simple in name, but it's jam packed with information related to health and fitness! Host Ben Greenfield is not only an Ironman triathlete, but also an all-round fitness expert. Sharing his knowledge on the latest research as well as including interviews with fitness experts, Ben paves the way to a healthy and fit lifestyle covering a vast array of subjects, including workout you can do on your own driveway!
Top Fitness Podcast #8 -All About Fitness
You guessed it… this podcast is all about fitness! For those of you who enjoy discovering the intricacies of body science, this is the perfect show for you. Not for the faint of heart, trainer Pete McCall delivers in-depth scientific knowledge about the inner workings of the body, ranging from the science of muscle development to detailed advantage of HIIT. If you're an amateur to fitness, perhaps just dipping your toe in the water is the best thing to do by starting with his 15-minute episodes. As a cherry on top, Peter also includes various interviews with top nutritionists, researchers and scientists to gain even more of an insight into the body.
Top Fitness Podcast #9 -The Nutrition Diva's Quick and Dirty Tips
Focused hard-core on the nutrition aspect of fitness, Monica Reinagel delivers exceptional information on dietary advice. What's more? If you're short on time, you can learn an impressive amount of nutritional knowledge in 10 minutes or less! Topics vary from what do to after overstuffing yourself during the holidays, to the effects of grains as a part of your diet, to discussions about types of milk. If you're in the process of modifying your diet, this would be a great place to kickstart your diet-changing adventure.
Top Fitness Podcast #10 -The Fat-Burning Man
For those of you who love the Paleo diet, here's a great podcast to add to that bucket list of yours. So how much of a fat-burning man is this guy? Host Abel James covers how he lost 20 pounds in a matter of 40 short days. This he credits to his Wild Diet. If you're eager to transform your body in a relatively quick fashion (perhaps for that beach party coming up this Summer), then this is a podcast you'll want to listen to.
So there you have it folks! A complete list of our top 10 podcasts for fitness. The days of flab are over, and it's time for you to get up and turn every head your way as your stroll down your own red carpet into the hall of fitness. Hopefully these podcasts will pave the way to a healthy and fit you, enjoy!
Related Posts: