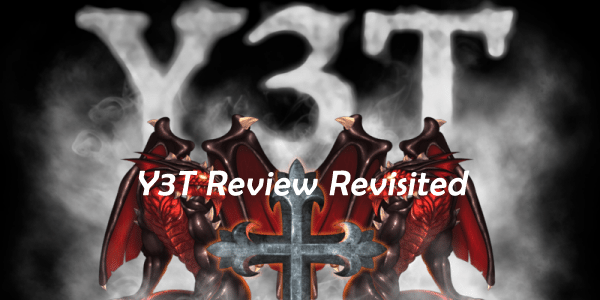 Y3T is an amazing training program that I've used in the past. I actually did a review of it not long ago. Y3T is a program created by the Yoda, Neil Hill. It has been used by one of my favourite bodybuilders, Flex Lewis. The principles it contains really seem to work, but I will discuss all that later in this article and in further detail in another article.
Y3T is an extremely intense training program. It switches up rep ranges weekly to maximize your strength and size gains. Each cycle is 3 weeks in length and it is recommended you do 3 cycles. When I use it I go for 4 cycles because I like the neatness of a 12 week training program.
Week 1 of the 3 week cycle focuses on heavy compound movements with a low rep range. Week 2 focuses on compound movements and isolation movements with a slightly higher rep range and slightly lighter weights. Week 3 takes you to complete muscle failure with a very high rep range.
Y3T is a unique multi-dimensional program that hits every aspect of the muscle in a short period of time. Another focus is to stretch the fascia of the muscle and the connective tissues. By only lifting heavy once every 3 weeks you get the benefits of lifting heavy without the fear of injuring your joints.
I found the Y3T program highly effective. It was one of my most successful training programs where I saw the most changes in my body. It is the type of program you go back to all the time to see even more gains. I love to train with mass intensity, so this was the perfect program for me. I suggest you give this a try. You will be very happy with the gains you make.
Related Posts: