The Toronto Pro took place on June 4, 2016 in Toronto. The lineup was pretty decent. Nathan DeAsha finally got a well deserved #1 spot. The top 5 look really good.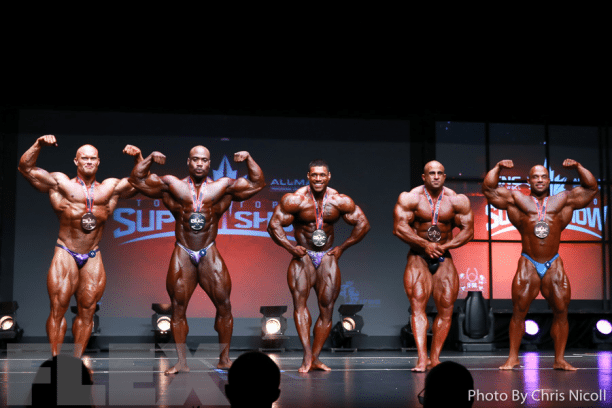 The battle was real. In the end this is what constituted the Top 5 in order:
Nathan DeAsha
Maxx Charles
Fouid Abiad
Ben Pakulski
Jon Delarosa
It appears to me that Ben Pakulski won't ever be in the shape he needs to win an Olympia. All I can think of is his comments in the movie Generation Iron about winning the Olympia. It just isn't going to happen if this is the best he can do.  This is like the third show in a row that Nathan DeAsha has come in shredded and looking like a winner. Congrats to him on his victory!
If you want the complete official scoresheets from the Toronto Pro click the image below to download them!

Related Posts: