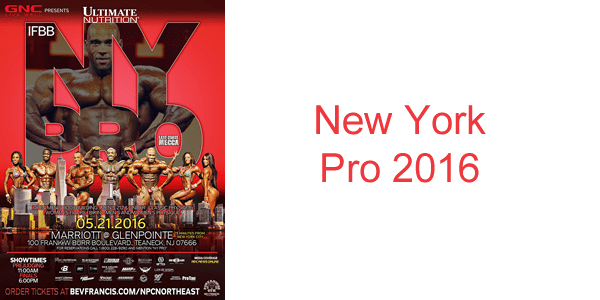 The Men's Open Bodybuilding division of the New York Pro was the deepest lineup of the year. The level of competition was amazing. The top eight guys were so close. Apparently not everyone agreed with the judges (big surprise), but the results can't be argued. Once again, Dexter Jackson continues to defy logic by beating the top competitors in the world at the age of 46.
This show is the final prestigious show before the Olympia in September. None of the competitors here would give Phil Heath a run for his money.
The Top 8 – Men's Open Bodybuilding
| | | |
| --- | --- | --- |
| | | Dexter Jackson is an amazing competitor. He took the win by coming in conditioned. His legs look a tad bit smaller than past years, but his conditioning is spot on as has come to be expected of Dexter. |
|   | | Pulling in the second spot was Roelly Winklaar. He looked the best I have seen him since the 2013 Olympia. This guy probably should have taken the win from Dexter, but he had some problems during pre-judging. This guy can be a huge force in the IFBB if he could bring this type of conditioning to the stage all the time. |
|   | | Victor Martinez was in shockingly good shape. He takes third place. |
|   | | Maxx Charles was probably the only competitor in this show to be at his absolute best and it was good enough for a fourth place finish. Maxx's legs are awesome, but his hamstrings lack development. He has some amazing abs! |
|   | | Steve Kuclo took fifth place. He confuses me. He had such high potential. He needs to continue his conditioning to have a good showing at the Olympia this year. |
|   | | Juan Morel took sixth place. He is another one who baffles me. I have seen him look razor sharp and this showing wasn't even close to his best. |
|   | | Nathan DeAsha took seventh place. He deserved a much higher placing than this. He is going to be a force in the future. He has amazing structure and will do well at the Olympia in the next year or two. He is just really good! |
|   | | Jonathan Delarosa took eighth place. |
This competition was stiff. Many people disagree with the order of the finish in a couple of instances, but this is what it is. I am looking forward to the rest of the shows this year!
Related Posts: