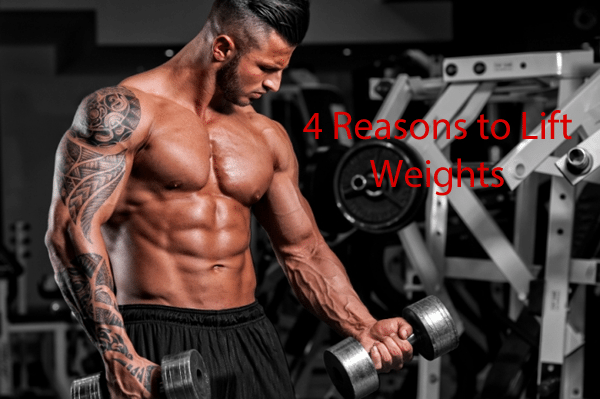 There are many benefits to weight training. Some of them are very obvious while others are not quite as obvious. Today I want to share what I believe to be the top 4 reasons you should lift weights. They are simple and taken from my own experience with weight training.
You Will be Better at Everything
The act of lifting weights helps your body to increase muscle mass which makes lifting everything easier. Weight lifting also increase flexibility, balance and coordination. Strength training has been shown to reduce the risk of falling by 40%.
You Burn More Calories
The act of lifting weights burns calories, but it also helps you burn more calories when not working out. By building muscle you are providing your body with a tool to burn fat. This boosts your metabolism and your body will be more efficient at burning calories.
Better Mood, Less Stress
Weigth training will release endorphines into your body which will make you feel good. it also reduces tension and anxiety. It even helps beat depression.
Healthy Heart
Lifting weights is one of the ways the American Heart Association recommends to keep your heart healthy. It can prevent heart disease and reduce the risks and problems in people who already have heart disease. It even lowers your blood pressure
So take these pointers and put them to work for yourself. By training with weights you will be well on your way to a healthier body.
Related Posts: