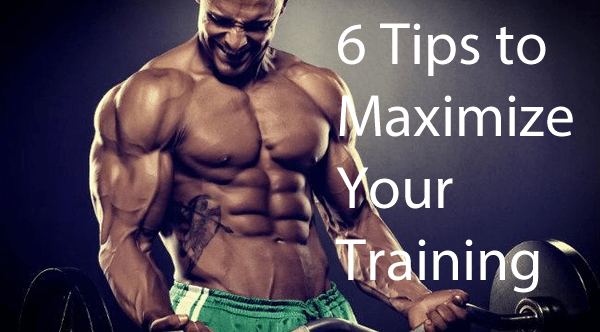 The purpose of weight training is to get and stay in shape, promote your overall health and to make you feel better. In order to maximize your results you need to focus on more than just proper technique and executition. The following 6 techniques are more advanced and will pay off for you in the long run.
1. Use the Post-Exhaust Technique
Conventional wisdom used to be that it was important to pre-exhaust certain muscles prior to doing compound movements. The problem is that this limits how many heavy sets you can perform later. Since research has indicated that we get the best results from the total work we perform (sets x reps x weight) with the heaviest weights possible.
The post-exhaust technique involves getting your heavy compound sets done first and doing isolation exercises later.
2. Increase weights and sets weekly
The Overload Principle states that exercise must become more taxing as time goes by in order to continue to yield results. This can be accomplished by adding more weight to the bar. You can also execute this principle by adding sets and reps as well.
3. Deload every 5 or 6 weeks
The high volume of training you will be conducting will eventually result in Fatigue Accumulation. This is fine, but it will lead to poor gym performance and increase the risk of injury. To avoid both scenarios, deload.
During your deload week you will train with lighter weights. It is a good idea to use 60% of your 1RM. You should also cut your reps in half. Thus, if you were doing 4 sets of 200 for 10 reps, during deload week you would do 4 sets of 120 for 5 reps. By doing this every 5 or 6 weeks you will see better results in your training.
4. Train with High Volume
Using higher volume training will really stimulate your muscle growth. When you want to get bigger this is obvioulsy desireable, but it is also essential for weight loss. When we lose weight we tend to lose muscle. By increasing the volume we will insure that the muscle loss will be minimal.
5. Train with Low Volume Every 3 to 4 Months
Your body quickly adapts to the volume you throw at it. It also becomes increasingly difficult to recover when using high volume training. As a result, every 3 to 4 months you should lower the volume of your training for about a month. Upon returning to high volume training you will see enhanced gains.
6. Get Enough Rest
We do not grow in the gym, we grow outside of the gym. To enhance your recovery and thereby your training efforts be sure to get plenty of rest. Rest is one of the most important factors in enhancing your training gains. When you don't get enough rest your body just does not recover and that causes problems. Get sleep at night!
Related Posts: