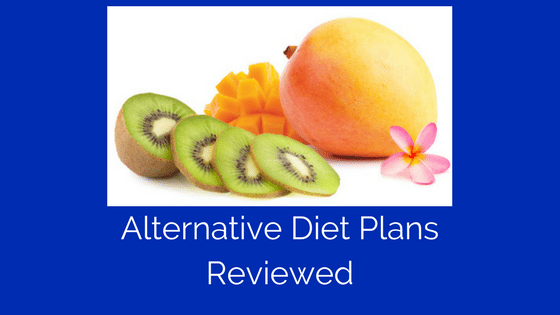 Alternative diet plans. Are they really worth the effort? This article is aimed at giving you the skinny on just that topic. Some of us need structure to succeed at weight loss and most of these plans aim just for that.
Alternative Diet Plan – Weight Watchers
It is the ultimate brand name in structured, weight loss-oriented diets. Weight Watchers has been around since the 1960s, and boasts a legion of enthusiastic followers. The program is based on a points system. Every food is allotted a certain number of points, and you're allowed to eat a certain number of points a day. It is quite similar to counting calories, but with a simpler method. When following this system to achieve a calorie deficit of 1,000 calories a day, you'll lose two pounds a week if you are faithful and stick with tracking your points. No foods are off-limits, and the Weight Watchers website catalogs 40,000 foods with their point values (no points for fiber-loaded fruits and veggies, high points for things like candy).
The biggest benefit of Weight Watchers is the support network that encourages members to attend in-person meetings a few times a month. Of course this is how the company makes money. A monthly pass to attend unlimited in-person meetings is $39.95, which also includes access to their eTools, or you can pay as you go. Meetings are $12 – $15 per week, with a one-time $20 registration fee. To only follow the meetings online, a three-month plan is $65. Weight Watchers teaches their participants how to choose between nutritionally dense foods and those with little value. This is a long-term lesson that can stick with you, should you decide to leave the program. Exercise is encouraged, plus you get bonus points (that allow you to eat more) for enough activity.
Alternative Diet Plan – Jenny Craig
This definitely falls closer to "structured diet" than "alternative diet plan." Jenny Craig is the easiest plan to follow. They send you a personalized meal and exercise plan, and assign a consultant to you for weekly one-on-one counseling sessions. While it's easy to use, Jenny Craig can also be your most expensive dieting option. It's a few hundred dollars for the initial registration fee, and each week of prepackaged meals costs $100 or more. However, you get half of your registration fee back if you stay within five pounds of your goal weight for one year, giving you a financial incentive. The portions are small, and some argue that Jenny Craig does all the thinking for you.
Alternative Diet Plan – The Paleo Diet
The Paleo Diet has gained a lot of traction in the last few years as Americans have begun to yearn for the simpler lifestyle once lead by the caveman. It's an easy leap: processed foods and carb-obsessed eating patterns weren't things that the cave dwellers had access to. Paleo Diet-enthusiasts say we should get back to our roots; if a caveman didn't eat it, you shouldn't either. No more refined sugar, dairy, legumes, or grains; your entire plate should be filled with meat, fish, poultry, fruits, and vegetables. The diet hasn't been deeply researched, it's extremely restrictive, and health experts generally discourage eating so much red meat. Though there's no set exercise plan, Paleo dieters are encouraged to move as much as their hunter-gatherer ancestors.
Whatever plan you choose, consistency is the key to all of them. Have you tried any of these? If so, let us know in the comments how you did.
Related Posts: