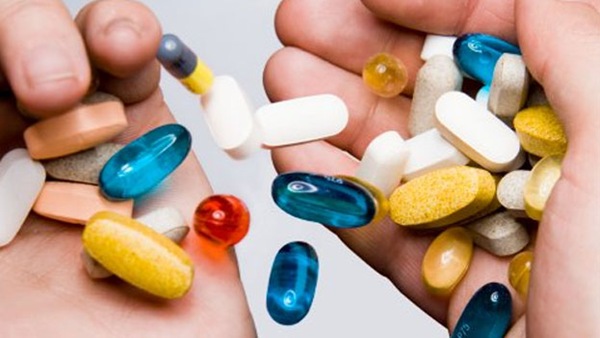 As an average guy who started training about 6 years ago, I have done a lot of research into supplementation. Most of the current bodybuilding magazines are just one big advertisement for supplement companies. They all want you to believe that their supplement is the magic bullet you've been looking for. The supplement industry is huge as a result. Everyone wants to take a pill and have muscles grow miraculously or have fat drop off instantly. It is an attractive marketing campaign to people looking to get into shape.
I am currently putting the finishing touches on "The Average Guy's Guide to Supplements" that will blow the doors off all of the supplement myths you've heard. I take a look at every single supplement I've ever taken and give you a rating scale (1 to 5 Average Guys) to let you know whether the supplement is worth the money or not. I also give you the best place to buy the supplement (ie. the place with the lowest price and best service). This guide will save you a ton of money and I will be offering it for the very low introductory price of $9.99.
Here are some of the things I will tell you:
What is the supplement used for?
How much does it typically cost?
How are you supposed to administer it?
Does it really work?
All of this is coming from an average guy who isn't paid anything by the supplement companies. Translation: you can trust what I have to say. I am not here to sell you on a particular supplement. Instead, I want to educate you on what works so that you can save money in the long run.
If this sounds even remotely interesting to you, give me your personal information in the form below. I will not ever sell your information to anyone. I will simply use this to keep you informed of this and other products coming from Fitness Expose in the near future.
| | |
| --- | --- |
| You can't afford to keep throwing money away on expensive supplements that don't work. You can trust an average guy like me to give you no BS advice on supplements and that's exactly what "The Average Guy's Guide to Supplements" is all about. Sign up to the right for more information. As a bonus, you will get my free 5 part eCourse on getting into great shape. |   |
Related Posts: