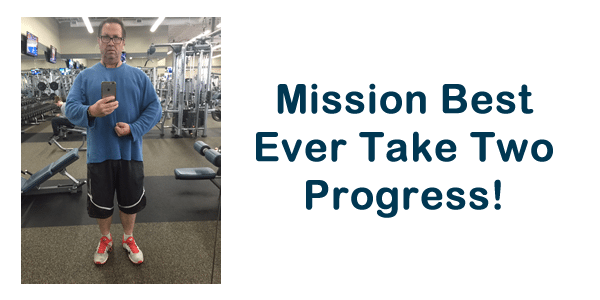 Week 2 of Mission Best Ever Take Two is now in the books and man was it a good one.  I managed to get in all my training and all my meals. That is not the only thing that makes it a good week, so read on.
Goals
As you know, I have goals and I am planning to hit each and every one of those goals. I even try to set weekly goals. This week it was to hit all of my meals. I did that. I was able to eat exactly as my plan prescribed. So, the goal "eat on plan" gets a big old checkmark! Mission Best Ever Take Two was designed to keep me motivated and focused. I am motivating my own damned self and that's for sure!
Training
Training felt amazing this week. I'm getting more focused as Mission Best Ever Take Two moves forward which makes the training sessions that much more intense. I've always been the type that the more focused I am the better I train. I just can't train as well when my mind is wandering.
The Results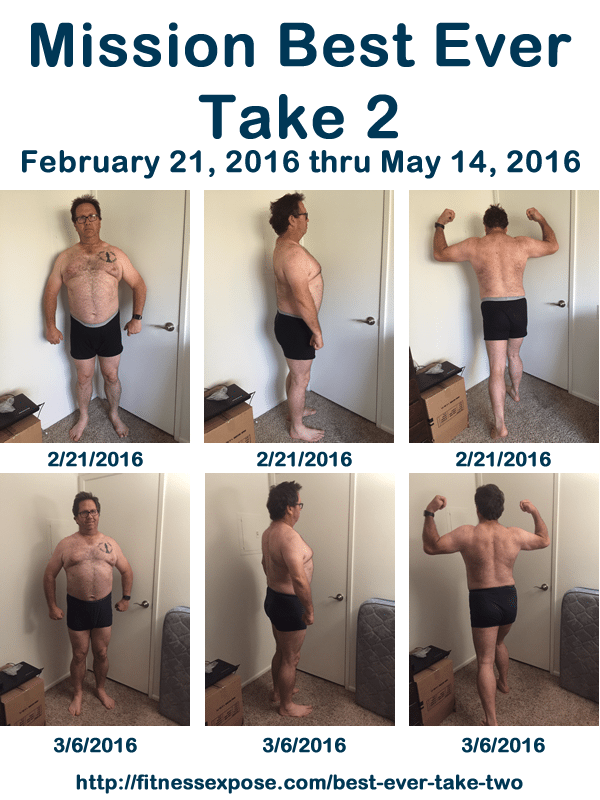 This week I managed to drop 7 lbs and 2% body fat! It was truly an amazing week! I am pumped and ready to keep this momentum going. I am being flexible enough to allow for any deviations from plan that might need to happen, but if a deviation is needed I am ready. I have realized that this is the key to everything–be flexible and respond to your circumstances accordingly. Forgot your prepared food for a day? Always have protein powder with you (I have a tub on my desk at work). Make intelligent food choices with whatever resources are available to you. Be sure to also follow my daily journal for even more progress updates.
Related Posts: