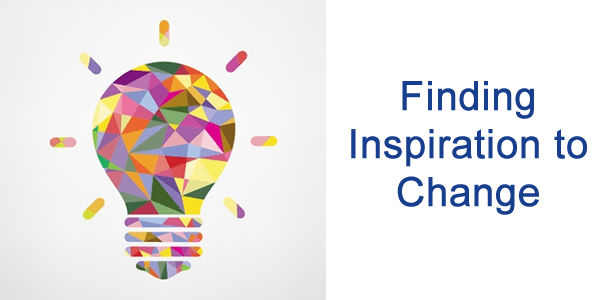 The inspiration to change is something that is often elusive. It takes some decision making first and then some follow up later. But where do you find the inspiration to change?
Where to Find Inspiration
Magazines. I like to browse through Muscle & Fitness or Flex Magazine. The pictures inspire me. The stories inspire me. I can cut out pictures and keep them with me to continually inspire me to change.
Blogs by others going through your change. When I first started my journey I belonged to a group of bloggers who held each other accountable. I have not been able to recreate that experience, but it was the most inspired I've ever felt to change.
Books about or by others who've made the same change. Reading books about people who did the things I want to do is always inspiring.
Online forums related to your change. I love Body Space on http://bodybuilding.com because the people there are inspirational with what they are doing.
Social media such as Facebook, Twitter & Google+ … follow others doing the same thing as you, or those who've done it.
Take Hold of Inspiration Regularly
Once you've found places to get your inspiration, you'll want to incorporate it into your change on a regular basis, to keep yourself motivated and fueled.
Some ideas:
Subscribe to blogs by others who are making the change, and either read them in your email regularly, or get into the habit of using an RSS reader (such as Google Reader) regularly. I have also set up Google alerts around these things using http://talkwalker.com
Become an active participant in a forum related to your change. The key is to be regular and active. You learn by teaching. It is a fact. Get involved and you will learn even more in the long run.
When you feel yourself slipping, go to a set of bookmarks you've created for inspiration.
Follow people or blogs who inspire you using your favorite social media platform.
Join (or create) a group of people who motivate and encourage each other. Use the power of these groups to harness the inspiration.
Get Into Great Shape to Inspire Others
One way is to inspire others. Getting into great shape is one way you can do that. We here at Fitness Exposé have written a guide to help you get into the best shape of your life. Simply sign up below and you will instantly receive your FREE eBook entitled 5 Steps to Getting Into the Best Shape of Your Life. You will also receive updates as we publish new articles.
Related Posts: