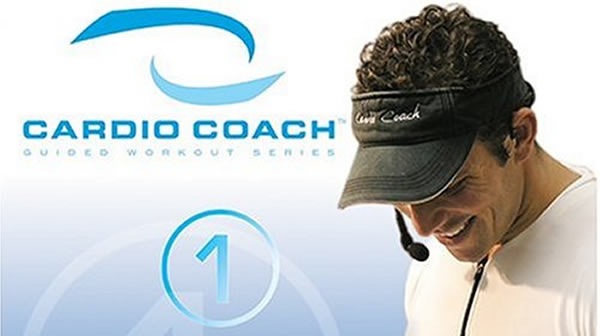 When it comes to doing HIIT cardio training, having a coach to motivate you definitely helps with your intensity. However, who can afford to have a trainer standing by to push you harder? Who can afford a person to motivate you? Until now, the answer was probably "nobody", but now we have the Cardio Coach, Sean O'Malley, to do all these things at a very reasonable price.
Cardio Coach is an 8 volume downloadable MP3 cardio coaching audio series. It takes you through a series of HIIT cardio sessions that are sure to get your heart pumping and the fat buring off quickly. Each of the 8 volumes is slightly different, but just as intense as the last one. It can be used on any piece of equipment. Each volume is a different length, but there are options for shortening or lengthening any given workout.
The Cardio Coach programs break down the intensity into 4 levels:
Level 1 – Low Intensity
Level 2 – Medium Intensity
Level 3 – Moderate to High Intensity
Level 4 – High Intensity
The program also breaks things down into heart rate zones. For simplicity, the zones are color-coded:
Zone 1 [55% to 65% of Maximum Heart Rate] (Blue Zone)
Zone 2 [65% to 75% of Maximum Heart Rate] (Green Zone)
Zone 3 [75% to 85% of Maximum Heart Rate] (Orange Zone)
Zone 4 [85%+ of Maximum Heart Rate[ (Red Zone)
You can read all about the zones by visiting the zones description on the Cardio Coach web site.
This is a great program to motivate you during your cardio sessions. The Coach, Sean O'Malley, talks you through the entire workout, encouraging you to do your best the entire time. This, along with the very interesting and motivating music, push you to your limits. You will never be bored during cardio sessions ever again when you use Cardio Coach. I personally think this is one of the best investments in your health that you can make.
If you have a motivational tool that you use during your cardio, leave a comment for me below describing what it is.
Related Posts: