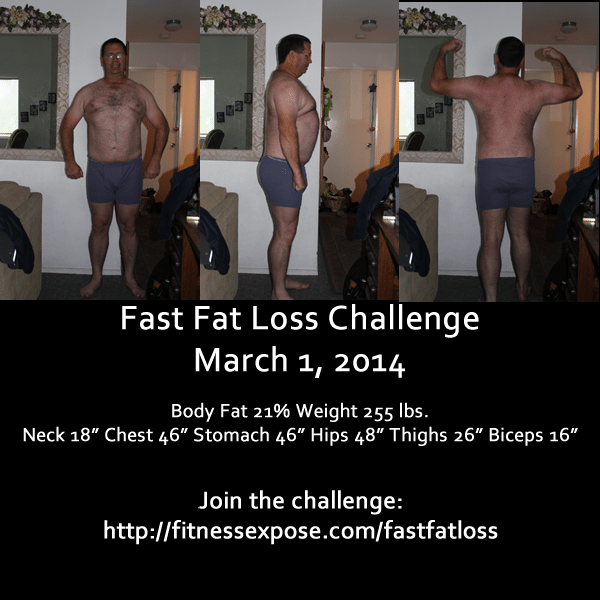 The above pictures embarrass me, but at the same time I am glad that this is where I am starting. I have launched the Fast Fat Loss Challenge (sign up at https://fitnessexpose.com/fastfatloss) because I knew something was wrong and that I needed more motivation. As it turns out I have gained 6% body fat. I am now at 21%. It bothers me, but it is what it is.
I am going to burn this crap off my body in the next 30 days. I am going to go full bore on my training and lose every ounce of fat I can coax off my body. My overall numbers are not too bad.
Weight: 255 lbs.
Body Fat: 21%
Neck: 18″
Chest: 46″
Stomach: 46″
Hips: 48″
Thighs: 26″
Biceps: 16″
This spot will be where I post my accountability posts each week of this challenge. I am looking for a major 30 day transformation. Please join in by going to https://fitnessexpose.com/fastfatloss and signing up. It is absolutely free of charge!
I look forward to your participation!
Related Posts: