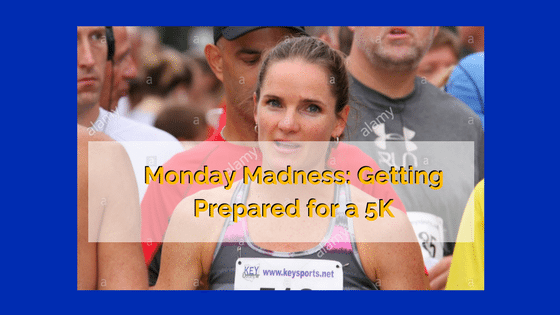 5K preparation is something many see as a grueling task, but I am here to tell you that it doesn't have to be that way. If you want to run a 5K and do your best, simply following a simple program will do the trick. The key here is consistency. By consistently preparing for the 5K you will insure your success at the end.
I believe one important aspect that helps is to have a buddy. It can be your spouse, a good friend…anybody who is willing to do the same training your are doing. This helps keep you both motivated and insures success going forward. 5K preparation goes best when you have a partner.
The next thing to do is get the right shoes. Visit a store that can properly size you. The experts at the store can tell you exactly what brand of shoe to buy that fit your feet the best. This will help insure you stick to your training because your feet won't get blisters. 5K preparation requires consistency and injuries destroy that.
Always do a combination of walking and running when you first begin. You are aiming to improve your endurance. The ratio of walking to running will depend upon how good your shape is when you begin. You can start running for 10 seconds and then walk for 50 seconds to complete 1 minute. Whatever works for you is where you should begin.
Six Weeks to 5K Preparation
Week 1: Tuesday (10 minutes); Thursday (13 minutes); Saturday (1 mile, however long it takes to finish)
Week 2: Tuesday (16 minutes); Thursday (19 minutes); Saturday (2 miles)
Week 3: Tuesday (19 minutes); Thursday (22 minutes); Saturday (2.5 miles)
Week 4: Tuesday (22 minutes); Thursday (25 minutes); Saturday (3 miles)
Week 5: Tuesday (25 minutes); Thursday (28 minutes); Saturday (3. 5 miles)
Week 6: Tuesday (20 minutes); Thursday (30 minutes); … And then race day!
Related Posts: