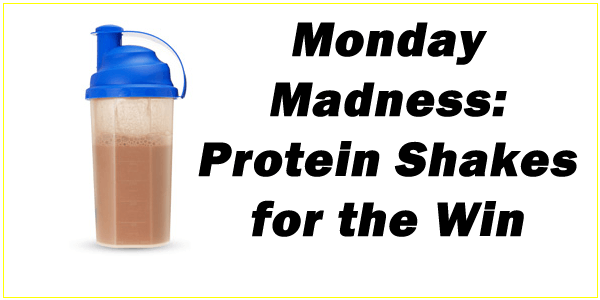 Trying to eat clean and gain mass is a difficult proposition. To gain mass requires an increase in calories, but you aim to keep fat increase to a minimum, so the calories you add need to be clean. Have you ever tried to consume 3600 calories of chicken, lean beef, veggies, oatmeal and other "good for you" foods? It isn't easy. However, with a little thought you can make this happen.
When I want to boost my calories and keep it clean I insert protein shakes into my nutrtional plan. They add at least 200 calories and usually more depending upon what you put in them. I don't need lots of variety, so I do my protein shakes about the same way every single time. However, I add or remove ingredients depending upon my personal needs at that point of the day.
A typical shake upon waking up would include the following ingredients:
1 scoop of whey protein
1 cup of frozen berries
1/2 cup of oatmeal
Tablespoon of MCT Oil
1 cup of Greek yogurt
Water
I blend this all up until I can drink everything down smoothly.
Later in the day I may need a boost in calories so I will modify the same shake. I will make one with the following ingredients:
1 scoop of whey protein
1/2 cup of oatmeal
1 cup of Greek yogurt
Water
This amounts to a smaller amount of calories.
Immediately after a workout I will have the following protein shake:
2 scoops of whey protein
1 tablespoon of maledextrin
Water
The point is that protein shakes bring the win. You can add calories safely and keep your protein intake high at the same time. You can control what's in the shake and in doing so, make it extremely nutritious. It is really a wonderful addition to your diet and fat loss regimen.
Related Posts: