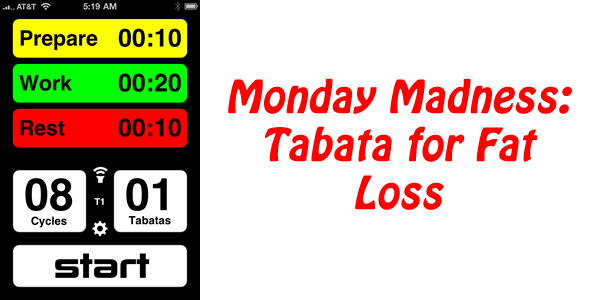 Tabata is an extremely intense training protocol that does wonders for fitness and fat loss. Tabata sessions are extremely short in duration. This makes them very attractive to many people.
Dr. Izumi Tabata – Inventor
Dr. Izumi Tabata is the inventor of the Tabata protocol. He conducted a study on the best way to incorporate an interval training model. His objective was to see if athletes would benefit from a 20/10 session repeated eight times. 20/10 means 20 seconds of all-out exercise followed by 10 seconds of rest. This adds up to four minutes total.
Dr. Tabata selected two groups of people and put them on an exercise program for six weeks. His control group did one hour of moderate-intensity exercise five times a week. The other group did the high-intensity Tabata-style training. That adds up to 1,800 minutes of training for the control group versus 120 minutes of training for the Tabata group over the six-week period. The results speak for themselves. The Tabata group improved both its aerobic and anaerobic fitness levels. The anaerobic fitness level increased 28%.
Tabata Workout Examples
You can incorporate tabata into your training very easily. It is a 20 second work interval followed by a 10 second rest interval repeated 8 times for a total of 4 minutes of training. Some example programs follow.
Tabata Example 1:
Sprint for 20 seconds
Walk for 10 seconds
Repeat the above 8 times
Tabata Example 2:
20 seconds of push ups
10 seconds rest
20 seconds of squats
10 seconds rest
20 seconds of medicine ball slams
10 seconds of rest
20 seconds jumping rope
10 seconds of rest
Cautions About Tabata Training:
Tabata training is not for beginners. Tabata training is best for advanced exercisers who are comfortable with high-intensity exercise. The intensity accumulates, peaking near the end. It's easy for the intensity to become too challenging if you're not used to this type of training.
If you go all out during the high intensity intervals, the 4-minute cycle will feel like the longest, most uncomfortable 4 minutes of your life. It may be too intense for some people.
There is always a greater risk of injury when you're doing high-impact, high-intensity exercise. Minimize that risk by ensuring you're fit enough for this type of training. This would include working your way up to the intensity and duration. Also make sure you completely warm up before you start into your Tabata routine.
Four minutes of the same exercise, even with rests in between, can get monotonous and quickly fatigue your muscles. This can cause your form (and motivation) to suffer if you aren't mentally prepared!
Some Exercises to Use with Tabata
Mountain Climbers
Burpees
Squats
Sit ups
Sprints
Stairs
Leg raises
Calf raises
Bench press
Deadlift
Always pick exercises that utilize larger muscle groups.
Related Posts: