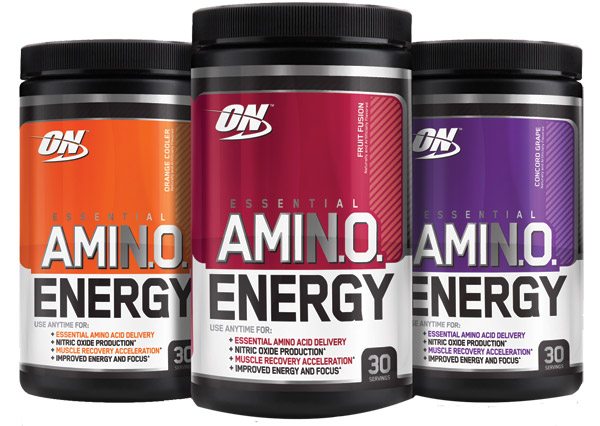 I am a huge believer in using BCAAs during a workout. I started doing this with Scivation Xtend and the results I got were simply amazing. However, the cost of Xtend quickly became prohibitive for me when my business fell on some tough times. I decided to give Optimum Nutrition's Amino Energy a try because it claims to give you energy during your workout and it has BCAAs loaded in it.
Taste
I tried the grape flavor. The taste is good. It isn't great. On a scale of 1 to 5 I would give it a 3. It has a bit of an aftertaste, but that didn't bother me at all. It definitely tasted like grape and that's something not every other product can claim–accurate flavor.
Effectiveness
When i was using Xtend I found that my muscles were not as sore. With this Amino Energy product I saw similar, though not quite as effective, results. I enjoyed less muscle soreness after an intense training session, but I could still feel it. With Xtend it was nothing at all…no discomfort. As for energy during a workout, I didn't really notice anything. Perhaps it could just be because I always get pumped for my training sessions?
Value
I would say that the price to effectiveness ratio makes this a product you are going to want to try. As I said at the start, I think BCAAs should be consumed during training sessions to get better results. This product serves that need and it does it quite well.
Recommendation
I would recommend using this product. It tastes good and performs as advertised. I saw nothing negative at all about it.
Related Posts: