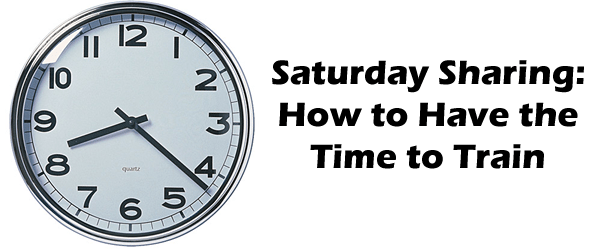 Time…it is the one excuse I don't like hearing from people. We make time for what is important to us, so if training is important you will make the time. So how do I have time to train? I put training first. What do I mean? Allow me to explain!
Get It Done!
To me there are so many things that can get in the way of training. Even though it may not be the most optimal time to train, I train early in the morning so that I can't make excuses later in the day. This literally makes it so nothing gets in the way! This is why I am able to get it done!
Be Consistent
Treat training like an appointment with someone very important. This will develop a consistency that others will respect. People will know that you train at a certain time each day and will not expect anything from you at that time. It is very important to eliminate distractions and being consistent with when you train will help with that.
Be Persistent
Don't quit no matter how tempted you might be. Keep at it because the longer you do something the more of a habit it becomes. Stick to it and it will stick to you!
Related Posts: