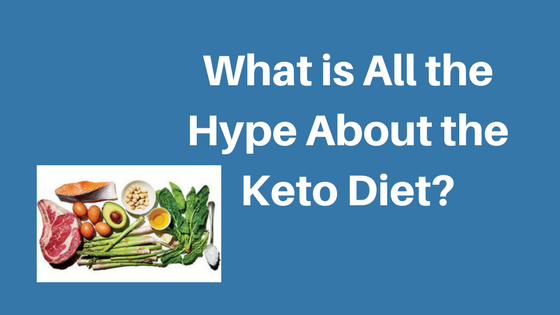 The Keto diet is founded on the body's natural ability to consume stored fats to fuel it in the absence of glucose. When there's insufficient amount of carbohydrates in the body, blood sugar level drops and the body enters a state of ketosis. The body then produces components called "ketones" which come from fats broken down in the liver. The goal of the keto diet is to force the body to use this alternative energy source to improve fat loss.
Keto Diet Meal Plan
A typical keto diet meal requires food with low amounts of sugar, protein, and carbohydrates. With that, you should avoid sweet and starchy foods if you plan to pursue this diet plan.
Avoid consuming food with lots of carbs. The ideal amount you should consume per day is around 20g max. Pasta, potatoes, rice, and even bread – all of these are starchy and carry large amounts of carbohydrates which don't contribute in any way to fat loss. The consumption of processed foods is also strongly discouraged in the diet.
Tea, coffee, and water are all allowed as long as you avoid putting in sweeteners or drinking sweetened versions of these beverages. Wine can also be consumed but in occasional amounts only.
There's no cheat day on a keto diet. Taking a break from your diet can ruin the things you've built up for the last couple of weeks. When you take a break, your body will have to reset before it gets back to the state of ketosis which you don't want to happen.
Below is a sample keto diet plan to get a good view of what you can eat.
| | | | |
| --- | --- | --- | --- |
| | Breakfast | Lunch | Dinner |
| Day 1 | Eggs | Tuna cheese melt | Chicken casserole |
| Day 2 | Frittata | Meat pie | Baked salmon |
| Day 3 | Porridge | Salad | Carbonara |
| Day 4 | Dairy-free latte | Chicken breast | Tex-mex casserole |
| Day 5 | Mushroom omelet | Salad | Brussel sprouts |
You can see that we have planned this diet to be lower in red meat, but you do want as much protein as you can eat.
Keto diet requires long-term commitment to achieve its full effect. You can start with a 14-day or 30-day diet plan to prepare yourself for the long haul.
Nutritional Deficiencies
Since you're limiting the consumption of sugary and starchy foods, it may cross your mind that you're missing important nutrients your body needs. A carefully planned keto diet ensures every nutrient the body needs – potassium, sodium, protein, and other vitamins – are incorporated into your daily meals. Seek the help of your dietician to help determine the food and the amount you need to consume to keep a healthy balanced diet. Nutrient supplements are sometimes given by dieticians to fix imbalances.
There are, however, some temporary side effects which you may experience during the first few days of the diet. These are:
Muscle cramping
Temporary hair loss
Palpitations
Reduced physical ability
You'll eventually recover from these in a few days after your body adapts to using the new energy source you're requiring it to utilize.
Conclusion
Many are attracted to the keto diet plan because it shows significant and rapid fat loss results in just a few days. Aside from that, the diet stabilizes the blood sugar levels and it can improve your eating habits. However, it requires intense discipline to enable you to push through this long-term diet plan.
If you're prepared to change your eating habits to achieve a healthy and lean body, the keto diet plan may be the appropriate option for you.
Related Posts: