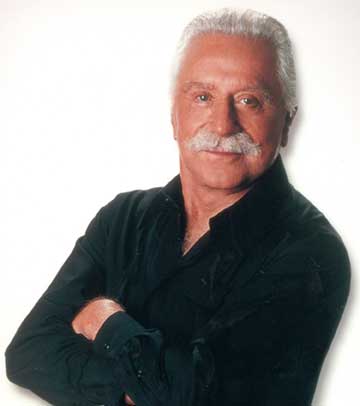 Flex Magazine has announced the very sad news today that Joe Weider has passed. Joe Weider was known as the father of bodybuilding. He was the co-founder of the International Federation of Bodybuilders (IFBB) along with his brother, Ben Weider. He was also the creator of the Mr. Olympia and Mrs. Olympia contests that have become the Super Bowl of the bodybuilding world. He was the publisher of several fitness magazines including Muscle & Fitness, Flex, Men's Fitness and Shape.
Joe was born in Montreal, Quebec, Canada. His parents were Polish immigrants. Joe was always into shaping his physique and even published his first issue of Your Physique magazine when he was 14 years old. He created his own barbells using car wheels and axles. In the 1950s, Joe began creating numerous bodybuilding courses including the Weider System of Bodybuilding.
Joe was very involved in the supplement business, but that did not come without its own problems. In 1972, the Weiders were the target of a U.S. Postal service investigation as a result of their claims for a product known as Weirder Formula No. 7. The problematic claim for the U.S. Postal service investigators was that consumers could "gain a pound a day" in mass. Weider was forced to change his marketing practices and claims.
In the 1980s, Weider faced charges from the FTC in relation to two products–Weider's Anabolic Mega-Pak and Dynamic Life Essence. This case was settled with Weider agreeing to remove claims that these two products could help build muscles. He was forced to refund $400,000 and if the refunds did not reach that level, he was to fund research into the relationship between nutrition and muscle building.
Joe Weider was a well-loved figure in the bodybuilding industry. He has been present at every Mr. Olympia contest ever held. He held "his" bodybuilders in high regard and helped them to become successful. Arnold Schwarzenegger was one notable person helped by Weider.
Joe will be missed within the bodybuilding community. He was a pioneer and much of the success of today's bodybuilding industry is owed to this one man.
Related Posts: