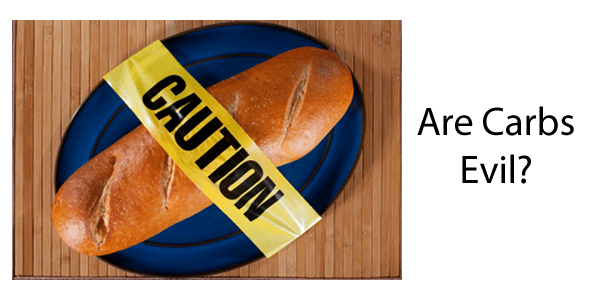 The debate continues to rage on. Are carbs the enemy or are they your friend? I have my opinions and I am going to share them in this article. You may agree with me and you may not agree with me, but please give some thought to what I am about to share with you.
I personally subscribe to the theory that it is the timing of nutrients that matter. Carbs by themselves are not the enemy. It is more about when you ingest the carbs that truly matters. There are many reasons for this. When you exercise regularly, the body is primed for fat gain or fat loss just as it is primed for muscle gain or muscle loss during specific times of the day. The wrong foods at the wrong times will sabotage your efforts in the gym. Conversely, the right foods at the right times will enhance your efforts in the gym.
Once we take into account energy balance, the correct timing of nutrient intake can up-shift the metabolish, shift your hormonal provile and alter your body composition. Manipulating nutrient intake can also take advantage of the anabolic hormone, insulin.
Insulin is what regulates the entry of nutrients into the muscle cells. If you rarely elevate your insulin levels the muscle growth related benefits won't occur. By planning carbohydrate intake at times when your body is better equipped to handle it, insulin will be under your control, and your body will function better.
The various types of carbohydrates are handled in different ways by your body. Slowly digested and absorbed carbs will help to control the insulin response. This would include carbs high in fiber and low in simple sugar. Things like beans and vegetables are in this arena.
At the same time, a diet consisting of sugars and refined carbs will elevate the blood triglyceride levels and bad cholesterol, which will lead to insulin resistance.
It is important to note that the body can handle carbs better during and after physical activity as well as when body fat levels are lower (15% or less for men and 20% or less for women).
when you are active or very lean you can get away with higher carb percentages. Low carbs would be dictaged when you are sedentary or have higher levels of body fat.
The best time to ingest carbs is right after exercise. Many factors will effect your carb tolerance window, but most people can look for a 3 hour window after exercise. When factoring in 8 hours sleep and this 3 hour window, you have 13 hours where you will want to adapt your intake to a lower carb situation.
The following is the best time to eat the 3 types of carbs:
Carb Type
Examples
When to Eat
Fiber-rich
Vegetables (e.g., broccoli, kale, spinach, carrots, tomatoes, celery, cucumber, zucchini, beets, bok choy, lettuce, collards, pumpkin, radish, onion, chard, watercress, etc.)
Peas
Beans
Legumes
Most fruits
Eat often, and any time of day (especially for veggies)
Starchy
Sprouted grain breads
Corn
Sprouted grain pasta
Yams/sweet potatoes
Quinoa
Amaranth
Oats
Long grain rices
During the 3 hours or so after exercise
Refined sugary
Desserts
Fruit juice
Processed foods
Soda
Sports drinks
Most commercial nutrition bars
Dates, figs, raisins, dried fruits
Eat rarely, and during the 3 hours after exercise.
Thus, my answer to the question "Are carbs evil?" is that they will be your best friend when timed correctly. To me the timing of your nutrient intake will be the most important factor in getting lean and muscular. What are your thoughts?
Related Posts: