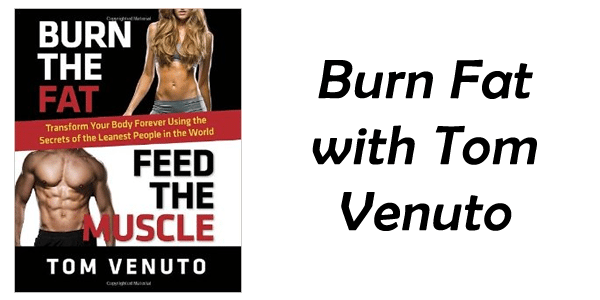 Burn fat–that's what Tom Venuto wants to teach us. It is part of the title of his book, Burn the Fat, Feed the Muscle. Tom has become somewhat of an internet legend with his practical and easy to follow approach to fat loss. If you've been reading this site for long you will know that I have great respect for Tom and the things he teaches. In fact, despite all the different nutritional approaches I've written about, they all have their basis in the principles Tom puts forth in Burn the Fat, Feed the Muscle.
If you are looking to burn fat then please read on because Tom Venuto is an authority on the topic. He has taught many how to burn fat efficiently.
Who Is Tom Venuto?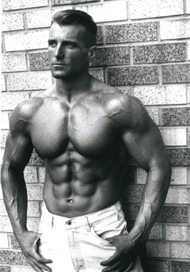 Tom Venuto is a bodybuilder, gym owner, freelance writer, success coach and author of "Burn the Fat, Feed The Muscle" (BFFM): Fat Burning Secrets of the World's Best Bodybuilders and Fitness Models. Tom has written over 150 articles and has been featured in IRONMAN magazine, Natural Bodybuilding, Muscular Development, Muscle-Zine, Exercise for Men and Men's Exercise. Tom's inspiring and informative articles on bodybuilding, weight loss and motivation are featured regularly on dozens of websites worldwide.
The above is what Tom's bio on http://bodybuilding.com says. I would like to add some of my own information about Tom as a person because I think sometimes it helps people to get into a program when they understand the author and his or her motivations.
Tom is one of the most personable people I have met in the fitness industry. His concern for others shows through from your initial contact with him and you never lose that feeling. He runs the Burn the Fat Inner Circle and is very active in the forums there. He does not hold back information. Tom is also very active on Twitter (@tomvenuto). Send him a tweet and you will likely get a reply. I had the good fortune of meeting Tom online through some other freinds. He has always been encouraging and helpful to me. He has never acted superior or even hinted that he is bothered by any contact I've ever had with him. It always amazes me considering that he is light years ahead of me when it comes to fitness and the fitness industry.
One of the friends of Fitness Expose, Jackie (aka Girlwithnoname) has done an interview with Tom and I post it below. It is a good watch.
Burn Fat With Tom Venuto
In his book, Burn the Fat, Feed the Muscle, Tom presents several balanced approaches to nutrition that I definitely agree with. At the most basic level, Tom recommends paying close attention to your macronutrient ratios and suggests keeping them in the 40/40/20 (protein, carbohydrates and fat) range. He gives some great lists of food sources for each macronutrient. For anyone with no clue how to start, Tom's approach will get you results. Tom also lists carb cycling as one of the methods he uses to get stubborn fat off his clients. He gives one of the best explanations of carb cycling–both how to do it and why it works–that I have ever read.
Tom also presents a program for weight training. Tom comes at it from a bodybuilder's perspective, but he explains how the average person can do the programs he sets forth. He understands that not everybody trains exactly the way he does, but he encourages you to train with intensity and get that heart rate up.
If you are looking for a practical way to burn fat and get into shape then Burn the Fat, Feed the Muscle is the book for you. You can trust the author (Tom Venuto) and the content. It isn't the best-selling eBook on the topic by luck. You will burn fat consistently by following the principles Tom sets forth.
As I said previously, there are many exotic and crazy approaches to fat loss, but Tom's methods work. They are tried and true ways to burn fat. Give them a shot and you will not be sorry you did.
Related Posts: