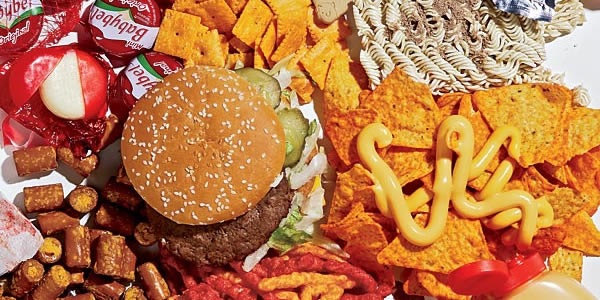 Cheat your way thin is something most people only wish they could do. Most people believe the only way to true and lasting weight loss is to eat a very strict diet. While this is true to an extent, there are important factors that will eventually stall you out when sticking to a strict diet. Even when being extremely strict about what you eat progress will eventually stall out. This is due in large part to a hormone secreted by your fat cells called leptin. Unfortunately, leptin will hit you whether you are eating too much or not enough.
Leptin Issues When Overeating
When you eat too much your fat cells fill with triglycerides. This increases the release of leptin into your blood. This causes the leptin receptors to signal the brain that the body is all fueled up.
Leptin Issues When Undereating
When eating below maintenance levels your fat cells will shrink. This causes them to release less leptin. This decrease causes your brain to think the body is hungry. This will then cause the brain to signal an increase in the appetite.
Leptin Resistance
Yes, you can become resistant to leptin. This is a condition where the brain can't determine when body fat is at an acceptable level. The fat cells send the leptin into the blood and the leptin receptors bind to it, but there is no signal to stop eating. The worst part is that you are still very hungry and will continue to eat more food.
What's the Trick to Cheat Your Way Thin?
Just as the picture above depicts, have a high calorie cheat meal. It will help you to lean out in the long run by balancing the leptin levels. It would seem that 1 to 2 cheat meals a week is optimal for this purpose.
Conclusion on Cheat Your Way Thin
The conclusion is obvious. Don't be so strict with your diet. Make sure to eat right and to eat enough. At the same time, include 1 to 2 cheat meals every week. This will take care of the problems leptin can cause you.
Related Posts: