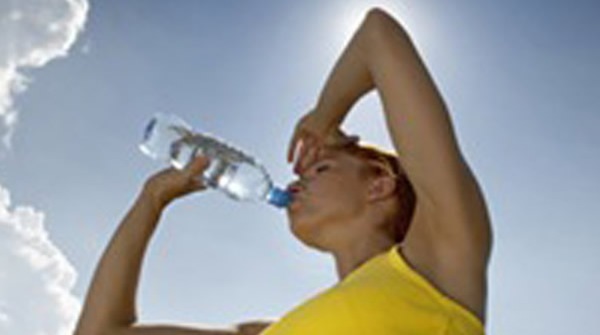 Does water really assist with fat loss? The research on this seems to be mixed at the current time. This is a problem when it comes to you and I and our quest for losing fat—or is it?
The original research said that drinking cold water could raise your metabolism by as much as 100 calories. This is a significant increase and could definite assist with fat loss. However, the latest research says that the original research was wrong. It is now believed that water has very little effect on the metabolism. Does this mean you don't need to drink water?
Personally I place more emphasis on the things I see and experience myself. This is why I drink 2 gallons of water every single day. I have seen that being hydrated increases my performance and helps me to lose fat. This is something I can directly point to in my fat loss efforts. When I didn't concentrate on drinking enough water my fat loss was very slow. As soon as I focused on drinking enough water, fat loss gained momentum. It all makes a lot of sense.
Science has already proven that dehydration can effect mental performance (Archives of Environmental Health, Volume 43, Issue 1, 1988, pp. 15-17) and physical performance (Journal of Applied Physiology, September 3, 1957). Thus, as someone who wants to be in great shape, I understand that I need to drink water to optimize my training performance.
Yes, I drink 2 gallons of water every day (and some days it is even more). This took a lot of getting used to. However, it isn't as difficult as it sounds. In fact, drinking 2 gallons of water probably isn't necessary for most people. Most people are so dehydrated when they start that any amount of water intake is better than they were doing previously. Thus, my own recommendation is to pick up a 1/2 gallon jug and fill it every morning. Insure that it is empty by the end of every day. This will go a long way towards rehydrating your body and improving your performance.
Related Posts: