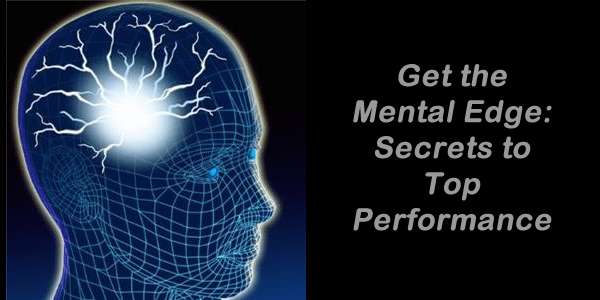 In any sport, including bodybuilding, the mental edge is something that can make the difference between success and failure. People spend a lot of time working on their skills or training their bodies, but they don't usually spend enough time working on getting the mental edge.
Mental Edge
My friend, Shawn Goodsell, has a company called Mental Edge and he specializes in teaching athletes the mental aspect of their chosen sport. Speaking with Shawn you quickly realize how much he knows about the mental aspect of sports. Shawn has created some audio programs that help you with the mental edge aspect.
Consistency Yields Results
My oldest son used Shawn's audio program as well as one called "The Goalie's Mind" to work on his mental edge before every game and practice. As an ice hockey goaltender he was able to play better and more consistently as a result of these programs. My youngest daughter used Shawn's audio programs to sharpen up her mind before soccer games and practices. It worked very well for her as well.
Consistent use of these audio programs yields awesome results. Being mentally tough means you have confidence going into a game or practice. You will possess a clarity that you never had before. You will see your own mistakes and be able to correct them.
Any Sport Will Benefit
Shawn has a long list of sports he has created audio programs for. This approach (the 5 Performance Keys) is extremely effective. By teaching you to deal with The Control Game, The Focus Game, The Expectations Game, The Disappointment Game, and The Composure Game Shawn gets you handling all possible issues that might come up that would hinder your mental edge.  This works for all sports.
As someone into the sport of bodybuilding I find these tools invaluable. The lessons I've learned from reading Shawn's blog have taught me to overcome a lack of desire to train on a given day or week as well as many other obstacles.
I highly recommend Shawn and his products.
Related Posts: