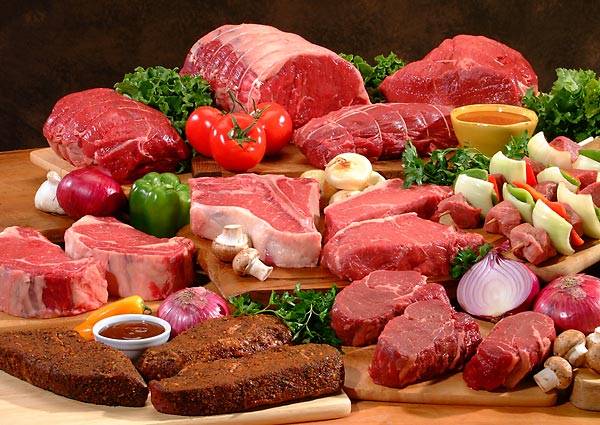 Have you bothered to think about the great sources of protein that are available to you? Do you know if it is important to change up your sources of protein on a regular basis? What exactly do you know about protein and its role in bodybuilding?
Great Sources of Protein
Protein is a building block for muscles. Having good, lean sources of protein is a must if you are going to build muscle. The table below is a list of the best protein sources available to you.
| | |
| --- | --- |
| Lean beef | Elk |
| Chicken breast | Buffalo |
| Salmon | Tuna |
| Cottage Cheese | Turkey Breast |
| Egg whites | Cod fish |
| All kinds of white fish | Whey protein powder |
How to use protein in your diet
I recommend one gram of protein per pound of lean body mass. I am currently sitting at 245 lbs. and 15% body fat. That means I have 204 lbs. of lean body mass, so I should be getting 204 grams of protein daily. I spread my protein intake out throughout the day. I take in about 56 grams with my breakfast protein shake. I will then get about 30 grams per actual meal after that using chicken or beef. That will get me to about 206 grams of protein, more than enough to build muscle on a daily basis. I eat 5 to 6 meals a day including that breakfast protein shake. This isn't a necessity, but it works for me.
Why change up your sources of protein
Protein contains Branch Chain Amino Acids. To be sure you are getting a balanced amount of each BCAA you should change up your protein sources regularly. I currently use beef, chicken, turkey, egg whites, whey protein and fish. This helps with my BCAA profile by keeping my body full of different protein sources. This and the fact that I supplement with BCAAs helps my body build the muscle I am working on. The results have been good for me so far. I have gone from 240 lbs. and 30% body fat to 245 lbs. and 15% body fat. That's an increase of 36 lbs. of lean body mass in just 24 months time.
Take Your Time
As I stated, it took me 2 years to gain 36 lbs. of lean body mass. It takes time to get big. Don't feel bad because it is taking longer than you expected. All good things are worth waiting for and this is definitely something worth waiting for.
Related Posts: