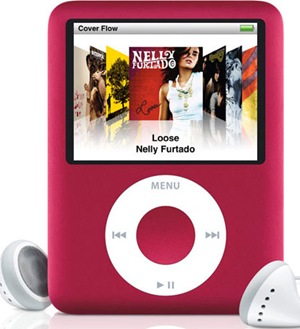 I find that the music I listen to changes the intensity I train with. I react differently to different types of music. For weight training I really like hard and heavy music. People generally don't believe me when they hear about the music I listen to. The following is an actual playlist on my iPhone's Spotify account that I use to train with major intensity.
Metal Workout Mix
All Consuming Fire – War of Ages
The Fallen – War of Ages
Stand Your Ground – War of Ages
Duality – Slipknot
Psychosocial – Slipknot
Sulfur – Slipknot
Gematria [The Killing Name] – Slipknot
Disasterpiece – Slipknot
Surfacing – Slipknot
A Message to the Unknown – Bless the Fall
In Division – Underoath
I Would Do Anything – Killswitch Engage
Rusted Embrace – Killswitch Engage
Re-Education – Rise Against
Shattering the Skies Above – Trivium
Master of Puppets – Trivium
These songs just get me completely pumped up. You can get to this playlist on the web. Don't forget one of the more important tools for your training—music. While it isn't a piece of equipment, it is definitely a training tool. This past Sunday I was listening to the above playlist when training. During my cardio session I was thinking about cutting cardio a little short when suddenly the playlist repeated from the top. I got to "Stand Your Ground" by War of Ages and knew I had to finish the cardio session in its entirety. I got through it with extra energy to spare.
Thus, my advice is to remember your music the next time you hit the gym.
What music do you like to listen to when you train?
Related Posts: