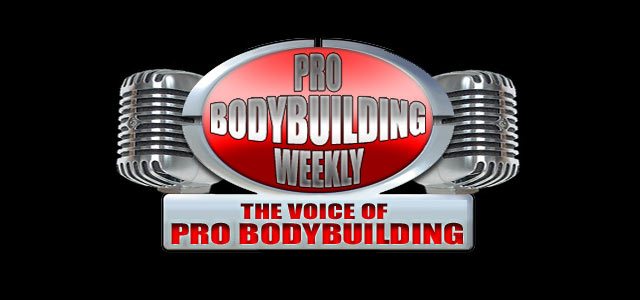 In the bodybuilding world it is a rare treat to get inside the mind of a judge. The Pro Bodybuilding Weekly podcast gives us that. it is hosted by Dan Solomon, Lee Thompson and Chad Nicholls. It gives you, the bodybuilding fan, an insight into the great sport of bodybuilding that isn't available many places.
The Hosts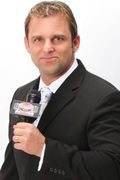 Dan Solomon is the creator of Pro Bodybuilding Weekly. He has covered the sport of bodybuilding for television, radio and print media for over a decade. Dan is a recipient of the IFBB's Lifetime Achievement Medal. He is the Senior Features Editor for Muscular Development Magazine. You can follow Dan on Twitter at @DanSolomon100.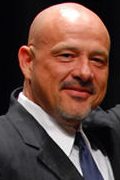 Lee Thompson is one of the highest ranking members of the bodybuilding community. He is the Texas Chairman of the NPC. At one time Lee was a competitor himself. He is now an IFBB judge who has been named to the judging panel for Mr. Olympia 6 straight times. Lee always speaks with candor and is known for his "get in your face" opinions. You can follow Lee on Twitter at @NPCTexas.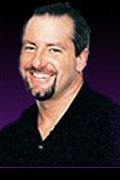 Chad Nicholls is one of the bodybuilding community's most high profile experts. He earned the title "Diet Doctor" after a long career as the original contest preparation expert. Chad worked with Ronnie Coleman and is credited for helping Coleman attain one of bodybuilding's most amazing physiques. Chad's knowledge of all facets of bodybuilding have made him one of the most sought after "gurus" in the world. Married to former Ms. Olympia Kim Chizevsky, Chad is a proud father of 2 boys. You can follow Chad on Twitter at  @ChadTheDietDoc.
The Show
Pro Bodybuilding Weekly is a weekly talk radio format show for bodybuilding fans. It gets to the core of the subject matter. Every big name bodybuilder has appeared on the show at one time or another. It is on this show that I became a huge Kai Greene fan because the format allows Kai to speak and get his thoughts out. The interviews are amazing and not fluff at all. The hosts ask the tough questions because they know the fans want to hear the answers. 
This show does not shy away from controversy. When it questions decisions made by a judging panel at a show, it delves into the controversy and does not hesitate one bit. I find this quite entertaining. Couple this with the fact that the hosts actually know what they are talking about and it makes for great radio. There is just something about listening to such knowledgeable people opine about bodybuilding topics that gets me excited.
If you truly love the sport of bodybuilding this is a show that needs to be on your radar. Do not miss an episode.
You can find the show at Pro Bodybuilding Weekly on the web or in iTunes. If you know of other great resources like this, please let me know in the comments below.
Related Posts: