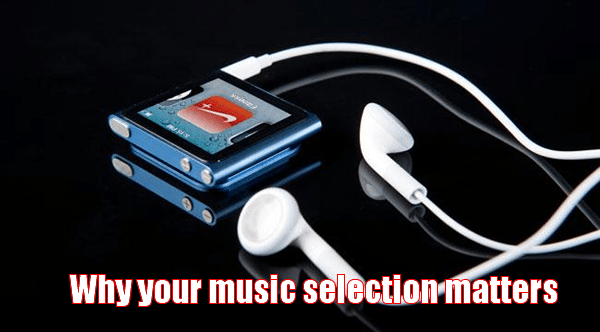 Why would music selection matter to a workout? Is it possible to lift more depending upon your music selection? I am going to tell you that your music selection not only matters, but it is probably critical to the intensity of your training.
Studies show…
A study was published in the Journal of Strength and Conditioning Research that addressed the issue of music during your training. The study put people into two groups. Everyone in group one listened to music they chose themselves. Everyone in group two listened to no music at all. Each group was tested using the bench press and jump squats. The results were different for sure. Both groups performed the bench press equally. However, the group that listened to music reported feeling more vigorous, tense, and even more fatigued. Both groups also performed equally on the jump squat. The group listening to music had more acceleration at the bottom of the movement.
Altered moods
Choosing your music will definitely alter your mood. This has a strong psychological effect on your training that cannot be denied. I can tell you firsthand that mood changes how I train. If I am in a bad mood it usually gives me the ability to lift heavier weights.  If I am in a curious mood I tend to not be as focused as I should be. I find that my music controls my mood so that I can always be focused. I drown out the sounds around me by playing the music I like.
My favorite playlist
I have a favorite playlist that I use when training. I like listening to hard, driving music when I lift. It inspires me to push harder. My favorite list has War of Ages, Slipknot, blessthefall, Underoath, Killswitch Engage, Rise Against, Trivium, August Burns Red, Texas in July, and Shadows Fall. It is long enough to get me through most workouts. It is pumping hard and loud guitar music that gets me through even the toughest workouts. Some of my other favorite artists include As I Lay Dying, A Day to Remember, The Devil Wears Prada, Godsmack, and For Today. I even use this stuff during cardio training.
What is your favorite music to listen to during training? Comment on this article please.
Related Posts: