The 2013 Arnold Classic was held this past weekend and I have a review of the results for you below. I made some predictions in my 2013 Arnold Classic Preview post. Let's see how I did.
Men's Bodybuilding
The field was quite impressive. I  correctly predicted the top 2 spots.
1. Dexter Jackson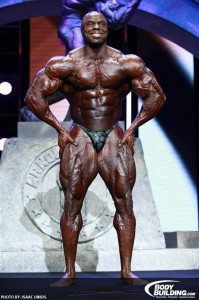 Dexter just looked shredded. He came in with impressive conditioning and was head and shoulders better than his competition. He looked like he came to win and win he did. As you will see from the picture to the left, he is well proportioned and balanced. His quads look tremendous. His calves are amazing. His traps are massive and I am partial to that look myself. 
I've trained alongside Dexter at Gold's Gym – Venice and he is a huge guy (obviously). His work ethic is amazing. He is also one of the nicest guys you will ever meet. I say congratulations to Dexter on his impressive 4th Arnold Classic victory. He deserved the win this year.
.
2. Ben Pakulski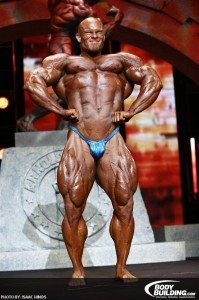 Ben Pakulski is a rising start in the IFBB. He is an amazing bodybuilder who has improved so much in the past year. I saw Ben compete at the 2012 Flex Pro show and he has improved so much. 
Ben has impressive quads. They blow everyone away. His 2nd place finish here along with his "Most Muscular" award have solidified his place in the IFBB ranks. I will say that I think Ben could use some work on his arms. They need to be larger for him to win more consistently. 
Ben has his MI40 workout plan that is sold on the web. It is an amazing program that I have previously reviewed. I would recommend the program to anyone wanting great growth. 
3. Tony Freeman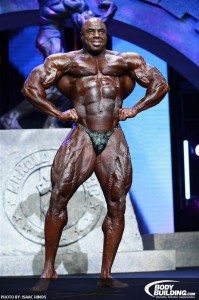 Tony Freeman took 3rd. Many thought before the show that he would place at least 2nd, but Ben Pakulski took care of that.
Tony has consistently been at the top of IFBB shows for years. He is known as the X-Man for a reason. His physique is the classic X shape. I am not a huge fan of Tony, but even I have to admit that he looked incredible for this show. He did the work necessary to place high and it paid off.
Tony took home $50,000 for his efforts. Not bad for a weekend of work (yeah right!). 
Women's Figure
I was slightly off on this one. I predicted Erin Stern would be #1 and Heather Dees would be #2, but the actual results were slightly different.
1. Candice Keene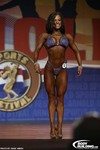 Candice Keene came to win. She looked in such great shape. I was amazed at her conditioning and apparently so were the judges.
Candice surprised everyone by taking the top spot in this rather competitive field of women. She obviously put in some hard work and managed to beat her competition. 
2. Heather Dees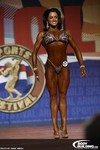 Heather Dees claimed the second spot as I predicted. She looked wonderful. She is always consistent and puts in the hard work. I was very impressed with her physique this time around. She has improved tremendously.
Heather impressed the judges with her physique as well. She easily took the second spot.
3. Erin Stern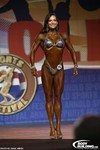 Erin Stern was my pick for the top spot, but she claimed the third spot in this show. She looked good, but both Keene and Dees were slightly better. I am sure the judges had a tough time with these placements.
Erin is always at the top of these things. She is one of the best figure competitors in the field these days and I look for her to consistently stay here.
Conclusion
The 2013 Arnold Classic was a hotly contested show from every division. It usually is. I am hoping to attend the show in 2014. For now, enjoy the pictures that are available on Bodybuilding.com.
Related Posts: