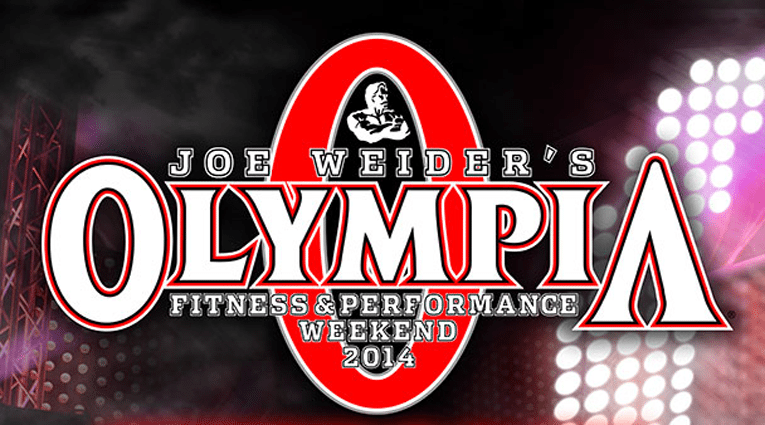 Starting tonight the Mr. Olympia 2014 contest will be underway. All the preparation these men have done comes down to this weekend. It is going to be a very exciting event. Bodybuilding.com is going to host a live webcast of the event as well.
For bodybuilding fans this is the same as the Super Bowl in football. This is the biggest bodybuilding event of the year. The top competitors will be present. The following are the list of competitors in each division.
2014 MR. OLYMPIA
Phil Heath, USA
Kai Greene, USA
Dennis Wolf, Germany
Shawn Rhoden, USA
Dexter Jackson, USA
Ibrahim Sami Fahim, Egypt (2013 Overall Amateur Olympia)
Justin Compton, USA
Steve Kuclo, USA
Branch Warren, USA
Mamdouh Elssbiay, Kuwait
Juan Morel, USA
Roelly Winklaar, Curacao
William Bonac, Netherlands
Victor Martinez, Dominican Republic
2014 OLYMPIA 212 SHOWDOWN
James Lewis, UK
David Henry, USA
Kevin English, USA
Jose Raymond, USA
Eduardo Correa, Brazil
Sami Al Haddad, Bahrain
Guy Cisternino, USA
Aaron Clark, USA
Charles Dixon, USA
Hidetada Yamagishi, Japan
2014 OLYMPIA MEN'S PHYSIQUE SHOWDOWN
Mark Anthony Wingson, USA
Jeremy Buendia, USA
Matthew Acton, USA
Sadik Hadzovic, USA
Jason Poston, USA
Tyler Anderson, USA
Tory Woodward, USA
Michael Anderson, USA
German Pacheco, USA
Arya Saffaie, USA
Anton Antipov, USA
Steve Cook, USA
2014 MS OLYMPIA
Iris Kyle, USA
Alina Popa, Romania
Debi Laszewski, USA
Yaxeni Oriquen-Garcia, Venezuela
Brigita Brezovac, Slovenia
Simone Oliveira, Brazil
Anne Freitas, Brazil
Rita Bello, Argentina
Sheila Bleck, USA
2014 FITNESS OLYMPIA
Adela Garcia, USA
Oksana Grishina, Russia
Tanji Johnson, USA
Myriam Capes, Canada
Bethany Cisternino, USA
Marta Aquiar, Uruguay
Fiona Harris, Canada
2014 FIGURE OLYMPIA
Nicole Wilkins, USA
Erin Stern, USA
Candice Keene, USA
Heather Dees, USA
Mallory Haldeman, USA
Camala Rodriguez, USA
Alicia Coates, USA
Candice Lewis, USA
Jessica Graham, USA
Dana Ambrose, USA
Natalia Revajova Lenartova, Slovakia
Ann Titone, USA
Zsuzsanna Toldi, Hungary
Gennifer Strobo, USA
Cydney Gillon, USA
Karina Grau, Paraguay
Latorya Watts, USA
Julie Mayer, USA
2014 BIKINI OLYMPIA
Ashley Kaltwasser, USA
Yeshaira Robles, USA
Stacey Alexander, USA
Nathalia Melo, Brazil
India Paulino, USA
Lacey DeLuca, USA
Vladmiria Krasova, Czech Republic
Jennifer Andrews, USA
Narmin Assria, USA
Amanda Latona, USA
Taylor Methany Bentson, USA
Crystal Matthews, USA
Christie Marquez, USA
Sarah LeBlanc, USA
Noy Alexander, USA
Janet Layug, USA
Sandi Forsythe, USA
Christina Strom Fjaere, Norway
Jenee Leger, USA
Angela Marquez, USA
Stephanie Mahoe, USA
Tawna Eubanks, USA
Brittany Taylor, USA
2014 OLYMPIA WOMEN'S PHYSIQUE SHOWDOWN
Dana Linn Bailey, USA
Tycie Coppett, USA
Sara Hurrle, USA
Toni West, USA
Patricia Melo, Brazil
Sabrina Taylor, USA
Jennifer Robinson, USA
Frances Mendez, USA
Nathalie Falk, Germany
Juliana Malacarne, Brazil
Samantha Hill, USA
Mindi O'Brien, Canada
Tamee Marie, USA
Leila Thompson, USA
La'Drissa Bonivel, USA
Karn Hobbs, USA
Heather Grace, USA
Good luck to all the competitors.
Related Posts: