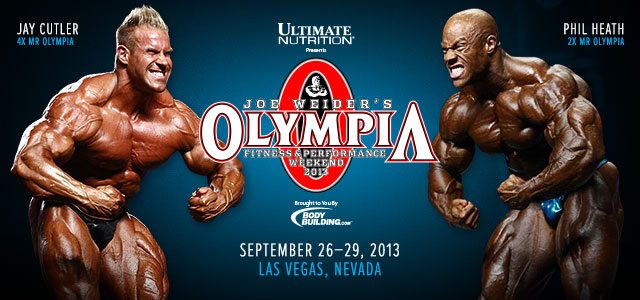 Olympia weekend is an amazing time for someone who loves bodybuilding the way I do. It is like the Super Bowl and NFL playoffs all in one weekend! I cannot adequately describe how excited I get when it is Mr. Olympia time. Here are 5 reasons why I love Mr. Olympia Weekends.
There is a constant atmosphere of intense competition. The Mr. Olympia weekend involves Men's and Women's Bodybuilding, Bikini, Men's and Women's Physique, Figure and Fitness. Each category brings with it some fierce competitors. They give me more motivation in 2 days than anything I can get all year long from other sources. Just seeing the hard work they put in gets me to the gym to work hard. It is an amazing event when there are so many divisions involved. Men and women both are competing against the best of the best.
The sacrifice these people make tells me that I can do it as well. Seeing the sacrifices these people make gives me hope. I know that I can do it myself because I have the drive and motivation deep inside of me. It is ingrained into my soul. I know that it can be done and it will be done.
I love seeing the different packages people bring to the stage. Bodybuilding is truly the only sport where you literally compete against yourself. That's one reason I love it. Each competitor is compared and judged, but the fact is that they have brought to the stage a package that they feel is their best package. It is extremely interesting to see what these pros bring. Is Kai Greene going to be huge or is he going to be lean? Will Phil Heath have those full round muscle bellies or will he come up flat? It is all a surprise at the time of the show.
The best of the best are on stage and showing all of us how it is done. All the divisions are showcasing the best of the best. If that division is the one you are interested in you can learn a lot about how to get the job done by looking at what they did. They show us just how to get to our best.
It brings together all of the bodybuilding fans across the world. This is perhaps the best part of the weekend. Bodybuilding fans from around the world coming together to celebrate their sport. I love this aspect of the weekend.
These are my thoughts on why I love Mr. Olympia weekends. What are your thoughts? Share them with me in the comments.
Related Posts: