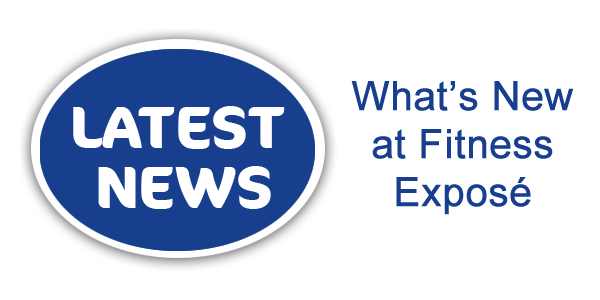 We here at Fitness Exposé have some exciting changes planned.  This article outlines the changes and the approximate date those changes will go into effect. Please read through carefully and hopefully you're as excited as we are.
5 Steps to Getting Into the Best Shape of Your Life. This former eCourse has been released as a FREE eBook. If you are not already a copy, click the link on the right sidebar to download your FREE copy. If you are already a member of my mailing list you will be receiving an offer to pick up a FREE copy of the eBook. This is available now.
MuscleCast podcast. This will be an approximately 30 minute long podcast that will cover the topics that are important to you. We will discuss weight loss, weight training, cardio exercise and even body building news. This information will come to you as educational discussion material and interviews with people who have lives just like you. The first episode of MuscleCast is scheduled to launch on July 5, 2016 and will be a weekly podcast.
Strength Tips radio show. I am currently live on http://hockeytalkradio.us with my Strength Tips radio show. This show is all about how to improve your strength and endurance. It is also a weekly show that airs 3 times a day. The following times are EST: 11:25 am – 11:42 am; 4:40 pm – 4:57 pm; 12:19 am – 12:36 am. Please give it a listen! You can post questions for me at http://hockeytalkradio.us/strength-tips-podcast.
The Fitness Exposé Online Gym. This is scheduled to be released August 7, 2016. This will be an area of this site that will contain paid for content. You will be able to subscribe to all content for an extremely reasonable monthly subscription cost. If you don't like subscriptions you will be given the option to purchase some of the programs outright. This area will contain advice on weight loss, exercise and even contest preparation. It will have all the amenities of a brick and mortar gym, but will be online.
The Average Person's Supplement Guide. This is scheduled to be released on July 5, 2016. This is a guide to supplements and a description of what works and what does not work. It is going to be a very reasonably priced guide that anyone can afford. It will quickly become the go to guide for the average person. The initial version will only contain over the counter supplements for your consideration. Look for it!
We are very excited about these changes that are coming soon! Give us your feedback below. Is there anything you'd like to see that hasn't already been mentioned?
Related Posts: