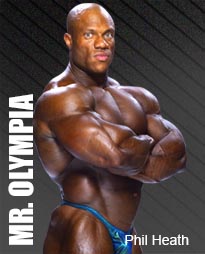 Saturday Sharing:




My Thoughts on Mr. Olympia
Phil Heath was crowned 3 time Mr. Olympia at the end of September. I have heard so much in the way of conspiracy theories and all of them make me laugh.
Mr. Olympia is the Super Bowl of bodybuilding. With that said, the winner has to be the best of the best. The most elite bodybuilder in the world. As I sat and watched the pre-judging I was impressed with several people: Dennis Wolf, Shawn Rhoden, Kai Greene. However, when Phil Heath stepped on stage I knew it was over. He was by far the best physique on the stage.
In my mind the battle was for second place. Phil Heath ran away with the first place spot and the judges clearly agreed with me. They actually had him go back in line when doing the call outs because it was clear to them that nobody else challenged him for the top spot.
I know that lots of Kai Greene fans believe he was robbed, but Kai made a mistake by coming in so big this year. He was much closer last year. Had he come in fully conditioned like last year with some improvements this might have been a different story.
Dennis Wolf looked amazing. He was just a little off when compared to Kai Greene. To me the order of the Top 3 was clear from pre-judging onward.
I am sorry for those of you who think there was a conspiracy. This was classic bodybuilding judging at its finest. I am here to say that Phil Heath deserved his third Sandow.
Related Posts: